Family Care Services
Our patients can seamlessly transition from one care setting to another without interruption in service.
Home Health Care
Home Health Services is an effective and cost-efficient way to receive care in the comfort of your own home. At Lamm Family Care, your care is our priority.
Hospice
Facing the end of life or caring for a loved one with a terminal illness can be very stressful, and sometimes overwhelming. Each of our hospice professionals and volunteers have deeply caring hearts and provides a great sense of comfort and security.
Grief Support
Resources for patient and caregiver education and support. Education empowers patients and caregivers to make informed decisions about their health care. Lamm Family Care is here to support you and your family.
Story
About Us
Lamm Family Care has provided home care to Southwest Louisiana since 1990. We are independently owned and operated by local residents of Acadiana. It is a privilege to provide care to our own community.
What drives us
Our Mission
We are committed to the delivery of care and resources for those facing recovery from an injury, transitions of aging, other serious illness, or the end of life.
Faith
We have a strong belief in God, where individuals live life with universal principles of compassion, love and service to others for upliftment, without worry or doubt.
Integrity
We honor the quality of being honest and having strong moral principles, and moral uprightness.
Respect
We honor individual beliefs, values and strive to maintain each individual's dignity and sense of purpose.
Compassion
We strive to relieve the stress and suffering that can accompany aging and illness.
Ethics
We have a duty to conduct ourselves with integrity and ethical behavior in a manner that will maintain the community's trust.
Service Area
Lamm Family Care services multiple Louisiana parishes, covering all of Acadiana. We can accommodate patients within a 50-mile radius of Crowley, LA.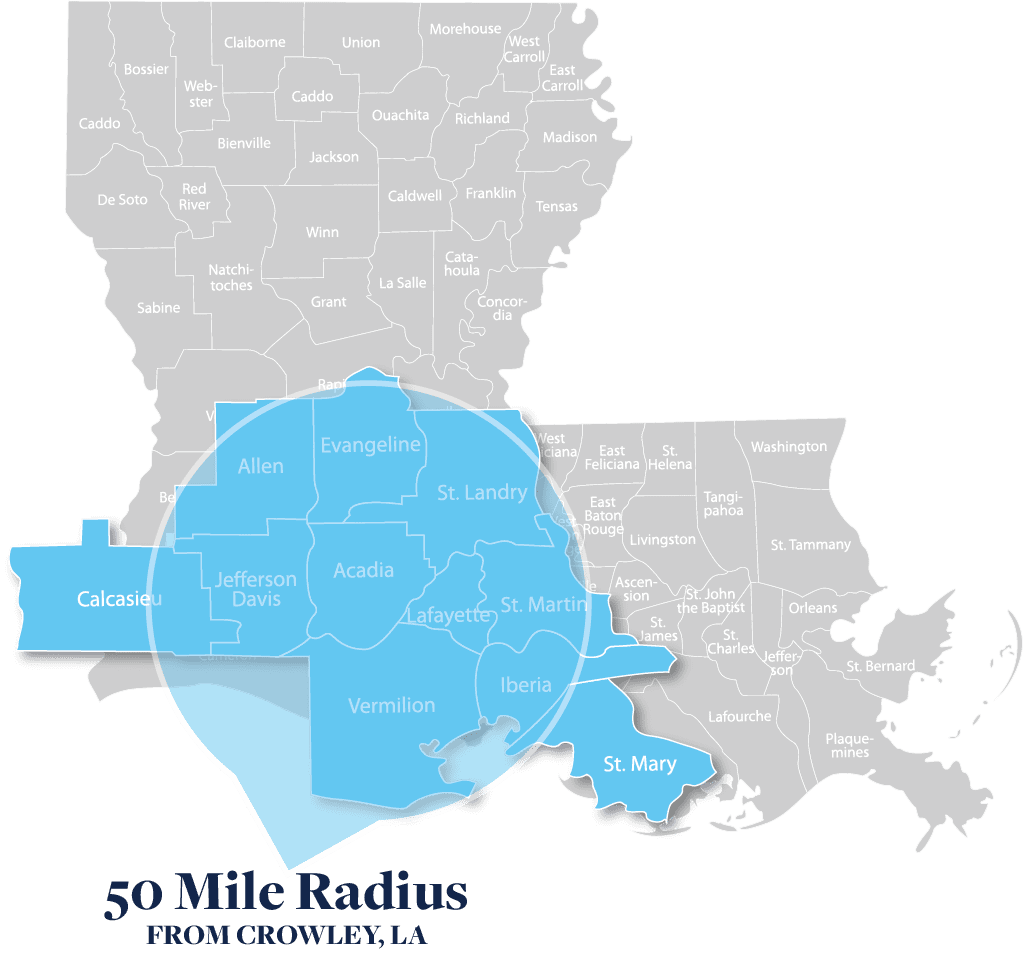 Award Winning Care
Lamm Family Care is proud of our accomplishments. Providing care from our family to yours.